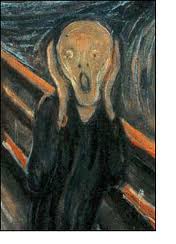 GENERAL
According to the International Headache Society, atypical prosopalgia is defined as the continuous facial pain not having the classical features of cranial neuralgias and for which no specific cause can be identified.  According to these criteria, the diagnosis of atypical prosopalgia is considered probable if the facial pain is well-localised, daily and lasts throughout the day or  the greatest part of the day.
The exact incidence of the disorder is unknown but it is believed to occur more often in the elderly and rarely in children.
The pathophysiology of the disorder is unknown.
DIAGNOSIS
SYMPTOMS
The pain in atypical prosopalgia is well-localised and continuous almost throughout  the day. It may extend from an area below the hair line to the neck and in front of the ear. In the beginning it may be located in one side of the face and later it may expand also to the other side. The pain is described as a deep pressure, occasionally as a burning sensation.  The pain usually starts from the nasolabial fold or the sides of the chin and extends to the upper or lower jaw. In atypical prosopalgia, the neurological examination is normal.

SUPPLEMENTARY EXAMINATIONS
The patient should be examined by a Gnathosurgeon (Jaw Surgeon) and a Neurologist, and have a Brain MRI to exclude any other pathology that might be underlying.
The International Headache Society has set the following diagnostic criteria:
1.    The facial pain is daily, lasts during the whole day or the greatest part of the day and meets criteria 2 and 3.                                                                                               2. In the beginning, the pain is limited in a small region in one side of the face and is described as deep pain.
3.    The pain is not accompanied with sensory loss and other physical signs
4.    Facial and jaw X-rays do not reveal any relevant abnormality

TREATMENT

Α. CONSERVATIVE
Pharmacotherapy includes drugs from the category of tricyclic antidepressants and antiepileptics.  The drug of choice is Amitryptilin in a dosage ranging from 25 to 100mg daily.  Positive results have been reported with the administration of Venlafaxine and Fluoxetin.
B. INVASIVE THERAPY
1.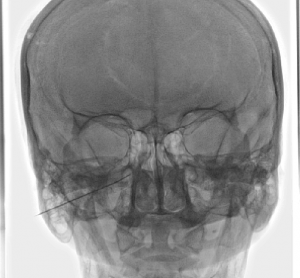 A retrospective study reported application of Pulsed Radiofrequency to the sphenopalatine ganglion in patients suffering from facial pain, including those with atypical prosopalgia. Full relief was reported by 21% of the patients and 65% reported good to very good pain improvement. This technique is recommended for patients who do not achieve satisfactory analgesia with conservative treatment.
2. Surgical therapies seem to be of very low efficacy.  The surgical trigeminal decompression has proven to be ineffective.
In general, the treatment of atypical prosopalgia is difficult. Drugs and psychological support play the most important role.
MEDICAL INFORMATION SOURCES
1.BRITISH ASSOCIATION FOR THE STUDY OF HEADACHE
2. PAIN PRACTICE JOURNAL