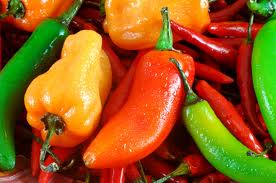 GENERAL
The drastic ingredient of the dermal patch is pure trans-capsaicin ( 8% /weight). Capsaicin is the drastic, spicy ingredient of chili peppers belonging to the genus Capsicum. There are two geometric capsaicin isomers, the trans-isomer of which is found in nature. Capsaicin used in the patch is composed chemically and is identically the same as the natural molecule. The composition procedure generates the active trans-capsaicin in a more pure form than the one taken from chili capsicum peppers.
Dermal capsaicin patch has been designed in such a way that one single application provides prolonged 3-month relief from peripheral neuropathic pain.
INDICATIONS
In the European Union, the dermal capsaicin patch has been approved for the treatment of peripheral neuropathic pain in non-diabetic patients, either as monotherapy or in combination with other drugs and interventional techniques for peripheral neuropathic pain.
COMMON PERIPHERAL NEUROPATHY DISEASES INDICATED FOR APPLICATION OF DERMAL CAPSAICIN PATCH
•    Post-herpetic neuralgia
•    HIV- induced peripheral neuralgia
•    Meralgia paraesthetica
•    Nerve entrapment neuropathies (neuralgia suprascapularis etc)
ACTION MECHANISM
Capsaicin is an exceptionally selective agonist of the vanilloid type I receptors (TRPV 1) significantly modifying pain signals and presenting a high expression in nociceptors. The exposure of nociceptors to high capsaicin doses inhibits their functional effect with reduction of epidermal nerve fibre density. Dermal capsaicin patch allows the rapid application of high capsaicin dose in overactive pain receptors, inducing prolonged inhibition of the functionality of these nociceptors.
The density of epidermal nerve fibres is significantly reduced following one individual capsaicin patch application. However, the results are reversible, with full restoration of the epidermal nerve fibre density within a period of 12-24 weeks after the application.
MODE OF APPLICATION – NUMBER AND AMOUNT OF DOSES
Dermal capsaicin patch is prescribed by a specialist physician and is applied by a physician accredited for this specific and relatively simple technique. It is applied  to the most painful skin regions, after the physician has first done the exact mapping of the painful area, in cooperation with the patient.
The maximum number of patches that can be used is 4. The patch should be applied on a dry, non-irritated skin and left in this position for one hour. Before applying it in the already mapped area, a cream-like local anaesthetic is provided for one hour, usually lidocain 5% + prilocain 5% . Treatment with dermal capsaicin patch can be repeated every 90 days depending on the patient's need.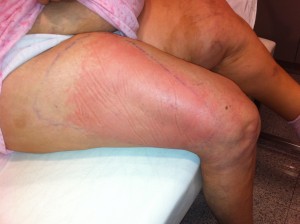 SAFETY AND TOLERABILITY
Individual and repeated application of dermal capsaicin patch are well tolerated. Adverse events are mainly restricted to  reactions at the local application site (e.g. pain, erythema, pruritus), which are usually transient and mild to moderate. Dermal capsaicin patch has no adverse events from the Central Nervous System (CNS), such as sedation and dizziness, or any manifestations of neurological dysfunction.
CLINICAL USE
Dermal capsaicin patch is an effective treatment for neuropathic pain, with no other therapeutic burden limiting physical activities (such as CNS side-effects, drug interactions and daily intake). With only one single application, significant pain relief is achieved for 3 months. It can be administered  either as monotherapy or as part of a combination therapy of drugs and  interventional pain techniques.