Updated on 12th March, 2011
By  e-algos staff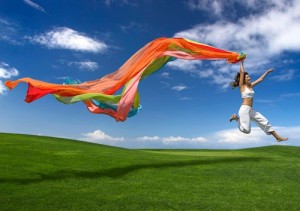 GENERAL
Chronic pain -either benign (arthritis, headache, low back pain etc) or malignant (cancer pain)- undermines the quality of life of patients and their families. Quality of Life Scale is a tool that helps the pain specialist to evaluate the severity of the problem, the efficacy and complications of chronic pain treatment.
Quality of Life Scale was invented and developed by the American Chronic pain Association (ACPA).
HOW IT IS USED
When you visit your physician for the first time seeking therapy for chronic pain, you fill in a questionnaire that will help your physician understand the effect of pain on the quality of your life. The main factors assessed are:
Working capacity
Sociability
Exercising capacity
Capacity for carrying out simple daily activities
Well-being
You may be asked to fill in the questionnaire again during your therapy so that the efficacy of treatment is evaluated according to whether the score has improved or not.
QUALITY OF LIFE SCALE SCORING
It is a 10-grade scale, from 0 (no functionality) to 10 (normal quality of life). For example:
0 = all day in bed
Feeling desperate and helpless with no desire for life
4 = carrying out simple housework tasks
Very few external activities twice a week
7 = working several hours a day
Capable of carrying out activities for at least 5 hours daily
Planning simple activities during weekends.
10 = working regularly every day
Normal daily activities
Normal social life out of work
Active participation in family life.
Chronic pain treatment is a major challenge for the therapist physician, the patient and his/her family. Make sure you help your physician get the most realistic picture of your problem from the very first visit.