press release
June 27, 2011, 2:00 a.m. EDT
Autonomic Technologies Announces Positive Preliminary Findings For A Novel Device for the Treatment of Severe Headache
Data Presented at Late Breaking Session of International Headache Congress in Berlin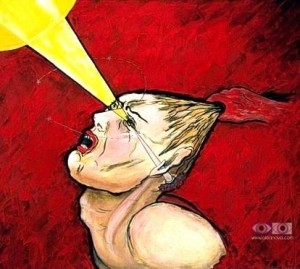 REDWOOD CITY, Calif. & BERLIN, Jun 27, 2011 (BUSINESS WIRE) — Autonomic Technologies, Inc. (ATI), the developer of a novel miniaturized implantable system for severe headaches, today announced positive preliminary findings from a study evaluating the safety and efficacy of the company's investigational neurostimulation system for the treatment of cluster headache. Jean Schoenen, M.D., coordinator of the Headache Research Unit at University of Liege in Liege, Belgium, presented the findings at a late breaking session today at the 15th Congress of the International Headache Society in Berlin, Germany.
Cluster headache is a highly disabling neurologic condition characterized by intense stabbing pain in the area of one eye, often accompanied by swelling, tears and nasal congestion. Often called 'suicide headache,' the pain inflicted by the condition is recognized as amongst the most severe known to man. Sufferers can have headache attacks multiple times per day, each lasting 15 minutes to three hours. Approximately one in one thousand people suffer from cluster headaches.(1)
Twenty-two of approximately 40 planned patients have been enrolled in the Pathway CH-1 study. Of those, stimulation data from the therapy 'titration' period are available for seven patients. The primary endpoint of Pain Relief within 15 minutes was met in 67 percent of headaches treated (n=48).
Importantly, more than 70 percent of patients experienced a reduction in the frequency of their headaches by 50 percent or more as compared to the four-week period prior to study enrollment. This effect was only seen once patients began using stimulation.
"These results are extremely encouraging," said Prof. Dr. Schoenen. "Chronic cluster headache sufferers are highly disabled by their condition, which causes immense pain and often prevents patients from leading a normal life. The investigators and I look forward to continuing to study this novel therapy in cluster headache, as well as future research in severe migraine."
"There are few treatment options today that serve cluster headache patients well," said Prof. Dr. Arne May, a neuroscientist at the University Hospital Hamburg-Eppendorf and president of the German Migraine and Headache Society. "Current treatments include preventive and acute abortive drugs, including expensive injectable medications and inhaled oxygen. Some patients are not candidates for these medications, and others experience significant side effects or have cardiovascular risk factors that place them at risk for taking them. I am hopeful that this novel approach might offer promise for many cluster headache patients."
"We are extremely pleased with these promising early results," said Ben Pless, president and chief executive officer of Autonomic Technologies. "We look forward to continued studies of our technology for cluster headache as well as for migraine, with the hope that our work may one day offer relief to millions of people."
About the ATI Neurostimulation System
The investigational ATI Neurostimulation System is a novel, miniaturized implantable stimulator approximately the size of an almond that is designed for the treatment of severe headache, including cluster headache and migraine. The neurostimulator is delivered through a surgical incision in the gum, leaving no external scars or cosmetic effects. The lead tip of the implant is placed at the sphenopalatine ganglion (SPG) nerve bundle behind the cheekbone. For years clinicians have targeted the SPG to relieve severe headache, primarily by applying lidocaine and other agents to the SPG to achieve a nerve block.
Using an external remote controller similar in size to a large cell phone, patients deliver stimulation as needed to relieve the headache. When the headache is treated, the remote controller is simply removed from the cheek, turning off stimulation therapy.
About the Pathway CH-1 Study
The multi-center Pathway CH-1 study includes seven leading headache centers from six countries across Europe and will ultimately include up to 40 patients. An initial 'titration' period of stimulation allows the stimulation settings to be set and refined for the patient. This is followed by an experimental period in which patients' headaches are randomized to one of three 'doses' of stimulation, including a placebo — a rigorous trial design used in headache studies. Prof. Dr. Schoenen presented the initial results on seven patients from the titration phase; results from the randomized phase have not yet been presented.
About Autonomic Technologies
Privately held Autonomic Technologies, Inc., located in Redwood City, Calif., was founded in 2007. The company is backed by blue chip investors Kleiner Perkins, InterWest, Versant Ventures and Cleveland Clinic. For more information visit www.autonomictechnologies.com .
(1) Fischera M, Marziniak M, Gralow I, Evers S. The incidence and prevalence of cluster headache: a meta-analysis of population-based studies. Cephalalgia. 2008 Jun ;28(6):614-8. Epub 2008 Apr 16.
SOURCE: Autonomic Technologies, Inc.